Battling painful periods
Painful periods are a common condition that can range from mild to debilitating. For some sufferers, a couple of painkillers will take the edge off. For others, it's time off work and days of trying anything and everything to get a moment of relief.
Worryingly, for many women and those assigned female at birth (AFAB) who suffer with problematic menstruation, the pain is just one part of the monthly challenge they face.
A UK study from YouGov revealed that 57% of women in employment who suffer from period pain and are employed, say it has affected their ability to work. Add this to the ongoing anxiety about what pain and heavy menstrual bleeding might signify and it's not hard to see how that for many women, their monthly period becomes all-consuming.
As well as dealing with the physical and mental impact, many women suffer decade-long waits for diagnosis and frustrating interactions with a healthcare system that is set up to think pharmacologically about menstruation issues.
We spoke to Laura*, who as a teenager had very heavy periods plus intense pain each month – including vomiting and back pain – that left her barely able to stand. "GP's were always more focused on giving me painkillers." says Laura. "They didn't seem that concerned. I went for blood tests and nothing unusual seemed to show up." When another doctor discovered cysts on her ovaries, treatment wasn't recommended, instead it was suggested Laura go on the pill.
Laura is not alone.
When Jane* sought help from her doctor, she was also recommended the pill to help with her heavy menstrual bleeding. A blood test showed that Jane had severe anaemia and an MRI scan revealed she had fibroids. Frustratingly the guidance didn't change, and she was once again recommended the pill or coil. It took a long time and a lot of appointments with different doctors before she received the correct treatment.
The issues Jane and Laura faced are symptomatic of a healthcare system that isn't set up to properly serve women. Doctors across Ireland and the UK are guided by the National Institute for Health and Care Excellence (NICE) which suggests that GP's "Consider starting pharmacological treatment for menorrhagia (heavy bleeding) without investigating the cause, if the woman's history and/or examination suggests a "low risk of fibroids, uterine cavity abnormality, histological abnormality or adenomyosis." 
These guidelines result in numerous women and AFAB being prescribed the pill for their chronic pain and heavy bleeding, which rather than fixing the issue, can just relieve the symptoms, delaying diagnosis of more serious conditions such as endometriosis; a chronic, inflammatory disease affecting more than 190 million people worldwide and up to 10% of women and AFAB of reproductive age. The ubiquity of the pill as the answer to these health issues, can therefore lead to more complications down the line and adds to women generally feeling unsupported and unheard by the medical system.
Whilst there is still a long way to go, there are increasing numbers of people, organisations and doctors advocating for change. Irish Minister for Health, Stephen Donnelly TD, published a report of a 'radical listening' exercise via research, commissioned by the Women's Health Taskforce in 2021. The purpose was to hear women's views on their health and, according to Donnelly "… help us critically assess where we can deliver more and better for women… What we need, and what we are working towards, is a revolution in women's healthcare."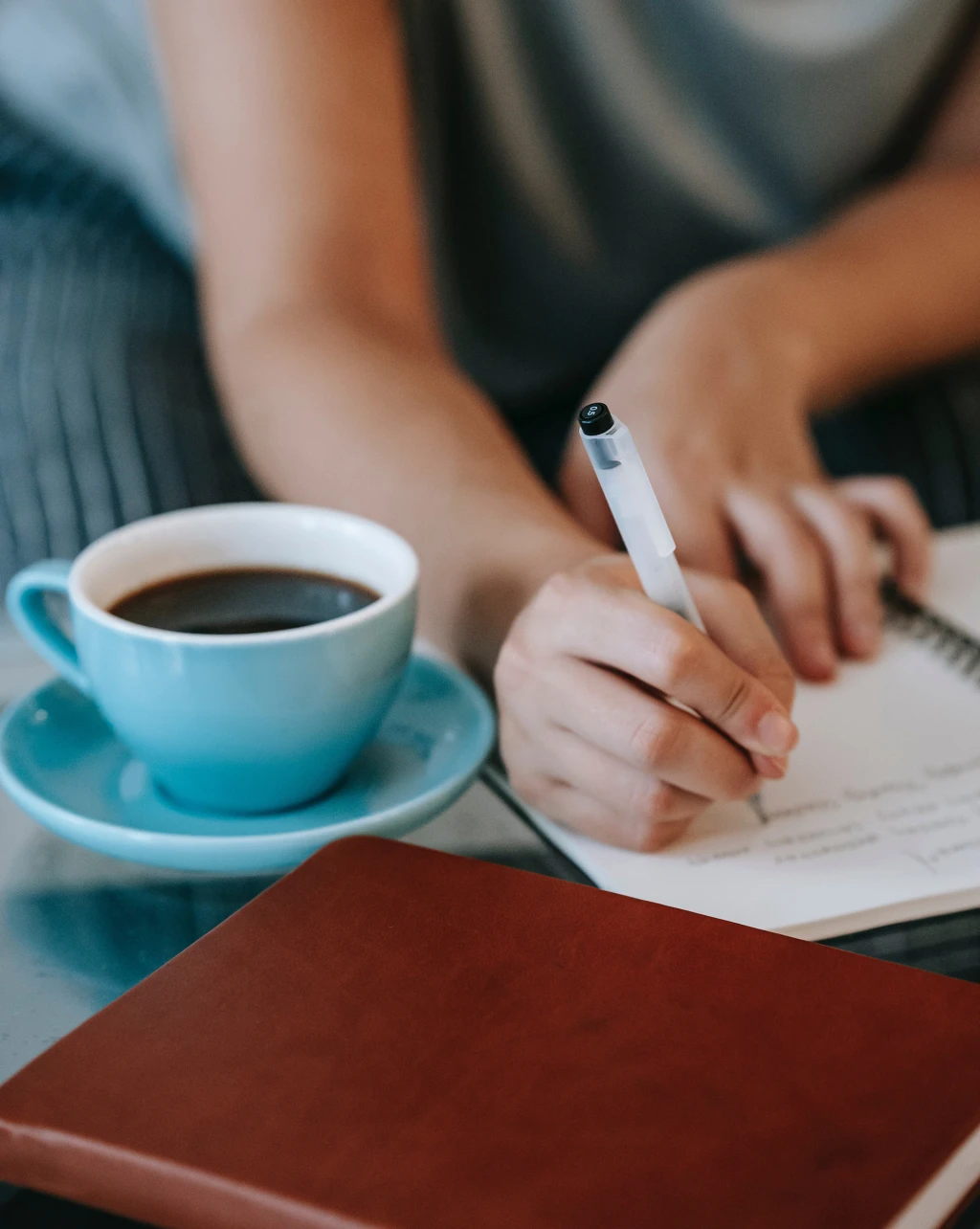 Joii is passionate about being part of this revolution, helping to empower women with the knowledge to advocate for themselves and support them on a smoother pathway to diagnosis.
Equipping women with the information and confidence to communicate their symptoms and expectations to their GP is key, especially in the current climate where appointments are shorter and face-to-face interactions harder to secure. 
Dr Monica Peres Oikeh, GP, working closely with Joii, feels passionately about making sure women receive the right care. And she offers these tips to help women get the most out of their GP appointments.
• Bring along a diary or a period tracking app (watch this space, the Joii app is coming soon) with as much information as possible about your menstrual cycle including; dates, length of cycle, when pain is worse, sanitary products used, any dietary or lifestyle things that affect it e.g., tiredness, stress or diet. The diary should cover a minimum of three months. Six months is ideal, but the longer you can track the better.
• Write down how this affects your life. This will be different for everyone and if it affects you negatively seek help, whether that impact is physical e.g., time off work, exercise, daily activities, or mental, e.g. feeling down, sad, lonely, lacking confidence.
• Make sure you inform your GP of any medication or supplements you are taking – make a note or bring them with you.
• Wear something comfortable, so it is easy for the doctor to examine you if needed.
• Consider bringing your partner / friend / mum / sister / aunt - someone who can help advocate for you and your experience.
• Write down everything you want to discuss so you don't feel overwhelmed or forget any important bits of information when you are face-to-face or on the phone with your GP.
• Try to be concise, appointment times are only 15 minutes long and you want to make sure you get the most out of them that you can.
*Names have been changed to protect privacy